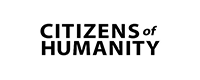 A simple set for an every day look.
Fashion trailer on white studio.
To show blue jeans, we used white studio, natural light and slow motion.
We added some black & white projections to make the model move in the landscapes.
Feminity comes with the slow movements and the natural hair style.